Sunrise Players is a drama ministry that creates a safe environment for fine arts enthusiasts to grow their gifts and talents, foster lasting relationships and proclaim the glory of God loudly and boldly in community outreach productions. 
Sing to the Lord, all the earth; proclaim his salvation day after day. Declare his glory among the nations, his marvellous deeds among all peoples. For great is the Lord and most worthy of praise; he is to be feared above all gods. 1Chron 16:23-25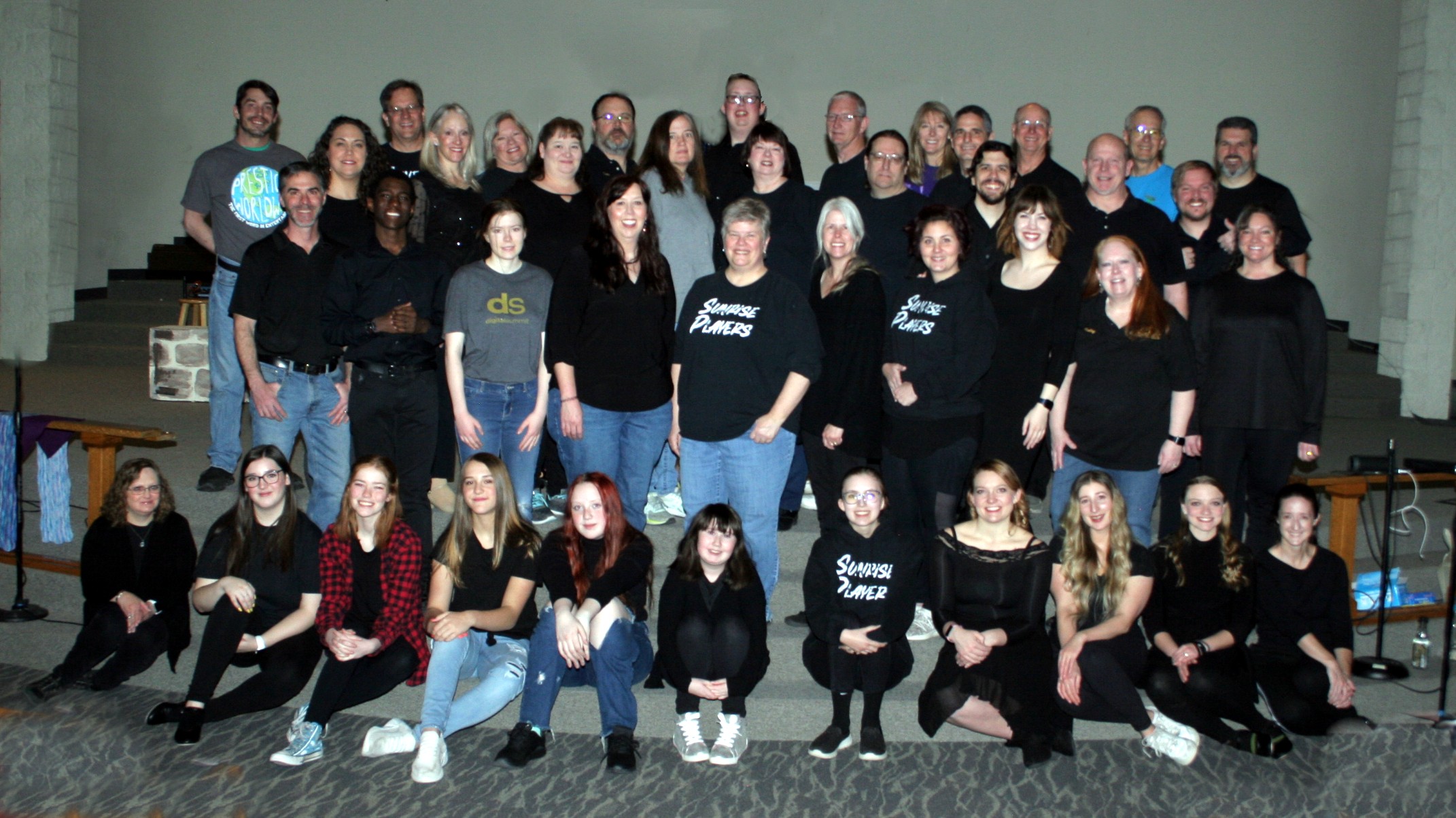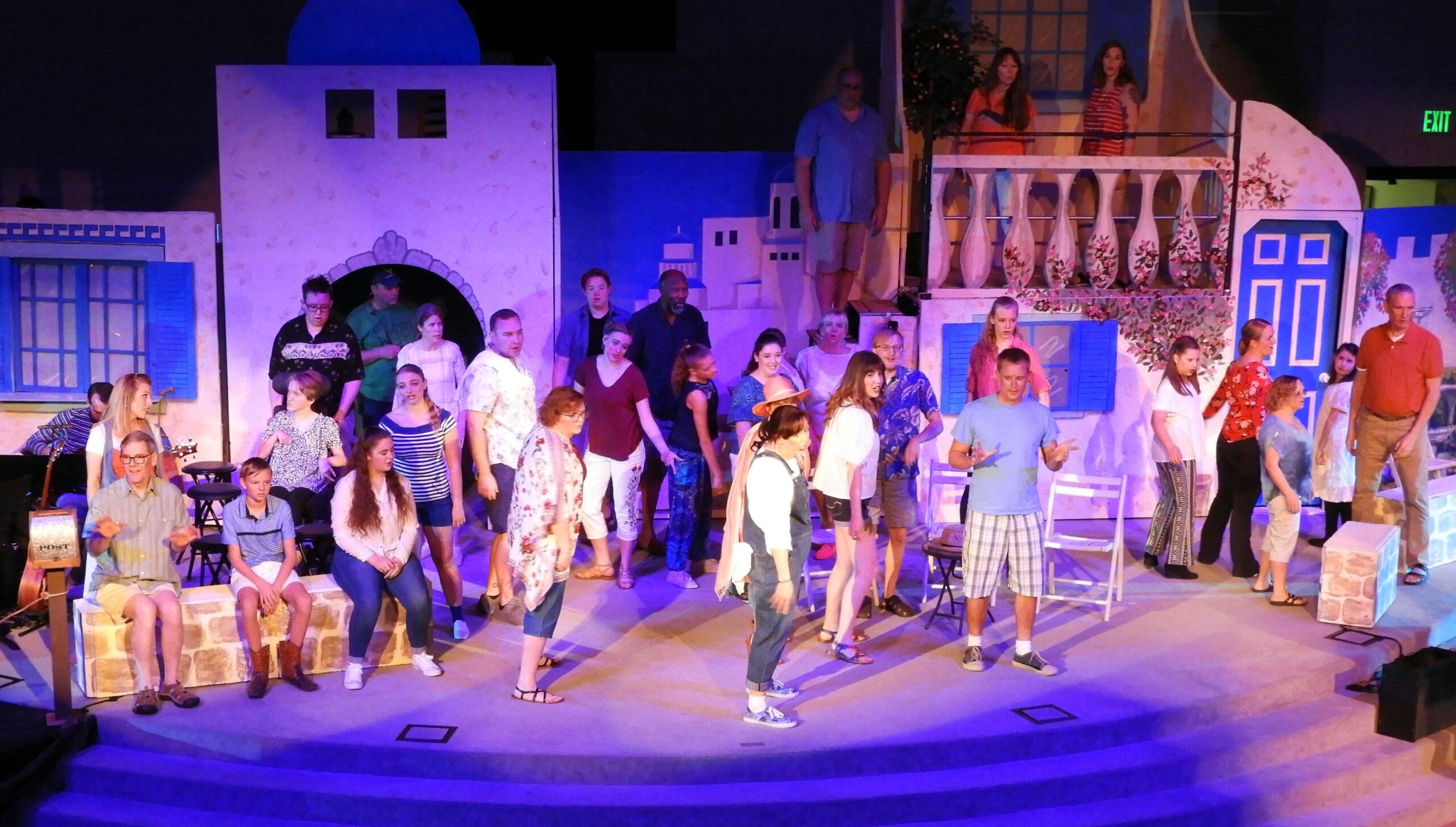 Best of the Springs 2020 Awards
Show (Silver Award) – Mamma Mia!

Non Profit Arts Group (Silver Award) – Sunrise Players

Best Actress (Bronze Award) – Ashley in Mamma Mia!
Sunrise Players began in the fall of 2007 with the very well-received debut performance of "Godspell". We began with no budget, no experience, no staff, but only a few passionate folks who felt called to this type of ministry. We held our breaths as we advertised open auditions. We were blessed with a great turnout! We had a cast of twenty and a wealth of blood, sweat, tears, and hysterical good times. Our production crew, especially the cast, developed a very tight knit community with a strong family feeling. We dreamed big with 6 shows over two weekends. We discovered there is a niche for family-friendly musical productions on the north end of Colorado Springs.
The following spring of 2008, we embarked on a more mature production of "Jesus Christ Superstar". We received great media attention as a church willing to present a potentially challenging production that was not written to create harmony and happiness between the church and non-believers. However, there is more Scriptural truth in that script and real-deal scenarios that really encourage one to consider what they believe and why. Again, we were well-received by our community. We performed with a larger cast, crew and orchestra that incorporated members from the Colorado Springs Youth Symphony for a memorable rendition of this very difficult production.
In the Fall of 2008, we completed our production of the musical version of "It's a Wonderful Life". With a cast of 32 and almost that many in the crew, orchestra and tech, we had a terrific time creating magic on stage with guardian angels on high, Zuzu and her missing petals, and an amazing set and tech!
Sunrise Players grew and changed throughout the years, mounting wonderful and unforgettable productions such as Fiddler on the Roof, The Sound of Music, Children of Eden, Joseph and the Amazing Technicolor Dreamcoat, White Christmas, The Wizard of Oz, Chitty Chitty Bang Bang, Peter Pan, The Hunchback of Notre Dame, Rodgers and Hammerstein's Cinderella. Perhaps one of the best loved productions–A Charlie Brown Christmas–allowed the Players to interact with the Sunrise UMC Choir and Orchestra for a fantastic Christmas event.
In 2019, we produced the award-winning Mamma Mia! and moved on to our 2020 spring production of Annie Get Your Gun. Sadly, just before our tech week, we had to close the show because of the COVID-19 shutdown. After a year and a half of being dark, Sunrise Players is ready to return with the rollicking classic, Seven Brides for Seven Brothers!